News
TK/Kinder News
PRE-TESTING: Monday, August 8, 2022 9:30am-2:30pm
The kinder pre-assessment day is on Monday, August 8th, from 9:30am to 2:30pm. This will take place at Parkview School. We highly encourage all incoming kindergarteners to attend so that we may use the pre-assessment information to best configure and balance our classrooms. Ms. McCarthy's students do not need to be pre-assessed. No appointment needed, just drop in on the day/time listed above. It is also a great opportunity for your child to meet some of the kindergarten teachers. Each stress-free pre-assessment should take no more than 15 minutes, depending on the wait time. Also, please know that class assignments could change due to enrollment numbers. Any adjustments to class assignments will take place within the first two weeks of school.
ORIENTATION: Thursday, August 11, 2022 9:00am-11:30am
We have parent-student orientation planned for the first day of school, Thursday, August 11, 2022 from 9:00am-11:30am. We will go over everything you need to know to have a successful TK/Kinder year. We hope you can join us to meet your teacher, tour the school, see the classroom, and practice getting your lunch from the cafeteria. All students eat for free.
Communication
A weekly communication is sent through ParentSquare every Sunday at 5:30pm to ensure you have up-to-the minute information and ample notice of upcoming events. In addition, your child's teacher will send home an envelope each Tuesday containing information from your child's class and from the school. These envelopes are to be signed and returned to your child's teacher the following day. We encourage all Parkview families to "like" our Facebook page,
@parkviewca
, and to visit our school webpage at
https://parkview.ogsd.net
for our school calendar and district news.
OGSD uses ParentSquare to communicate with you at the school, and in your classrooms and groups as well as StudentSquare for grades 5-8. ParentSquare provides a simple and safe way for everyone at school to connect via phone, email, text or app. You can use ParentSquare on any device. You can download the free mobile app for Android or iOS and you can also use it from a computer at: www.parentsquare.com.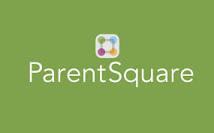 Activate Your Account
You will receive an invitation email or text (that is on file with the school on infinite campus) to join ParentSquare. Users can click the link to activate their account. Users can also register through the ParentSquare app which can be downloaded for free. You can also go to parentsquare.com and log-in using the email address you provided the school.
Download the App:
iOS App - Apple Store
Android App - Google Play Store
If you need help, you can access help through clicking this or clicking the "ParentSquare Help" button.